Exit 271: Your Georgia Writers Resource, the new digital magazine brought to you by the Georgia Writers Association.
We are asking for feature articles (1000-2000 words), writer's path column (less than 1000 words), short fiction (under 4000 words), poetry (any length), and artwork for the magazine cover. All writers and artists must currently live in Georgia. Feature articles are theme related and pay $50 per article. Writer's path column pays $25 per article. Creative writing pieces and cover art are on a rolling basis. Writers of feature articles must first send an email query to editor@georgiawriters.org. All others, please click the big black submit button below. At this time, we will not publish works that have been previously published, including work published on blogs. We do accept simultaneous submissions, but please let us know. 
The Editors at Exit 271: Your Georgia Writers Resource are largely volunteers who work as freelance editors in The Exit 271 Studio (http://www.exit271.com).
For this month's theme, submission guidelines, or to submit to the magazine, please click the button below.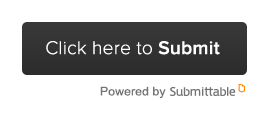 By submitting your work to Exit 271: Your Georgia Writers Resource, you grant us first serial rights. Since this is a digital publication, we retain the right to archive your work online for an indefinite period of time. Furthermore, if we publish an anthology, we would like the right to republish your work. As appropriate, we may also choose to nominate published work for awards or recognition. You retain all other rights. Once the issue featuring your work has been published, you are free to republish your work as you wish, online and/or in print. Any subsequent publication should note that your work was first published in Exit 271: Your Georgia Writers Resource.